About Annual Summit 2014
October 16, 2014
The Grand Hotel, New Delhi
Over 250 sustainability leaders driving Indian businesses converged in New Delhi on October 16th at the Annual Summit of the Sustainable Business Leadership Forum, the country's leading industry event on Resource sustainability discourse. The theme for 2014 "Creating Shared Value through Collaborative Innovation" provided the requisite color to the resource sustainability initiatives being undertaken by India Inc.
The Summit featuring several key figures from the country's policy and business circles deliberated on the challenge of infusing longevity and innovation in collaborative corporate efforts on sustainability. 
Setting the stage for the Summit in the morning plenary, Shri Narendra Taneja, National Convener, Energy Cell, BJP said, "There is a need for collaboration along with decentralized empowerment to drive sustainability in India. Nations are built on institutions not GDP and the onus is on us as consumers as well as businesses to create the India that we want to shape by 2040".
The Summit shaped conversation on five key themes a) resource efficiency in manufacturing processes and operations b) transitions towards creating sustainable cities c) disclosure around Environment, Social and Governance Parameters to create transparency d) new age urban ecosystems e) water as a business risk. 
Some of the key speakers included Suresh Prabhu, Former Union Minister for Environment; Shri K C Mehra, Chairman SKF Bearings,; Shri Deepak Gupta, Former Secretary MNRE; and Dr. Rajendra Shende, Chair of TERRE Policy center amongst others. Several speakers highlighted that the Sustainability sandbox has a big human component: driving behavior through change in DNA.  
The theme reverberated through deliberations at several sessions - the need to collaborate across range of issues related to skills and resources, both within and beyond an organization's own operations, was echoed as a key priority area. 
SNAPSHOT OF PARTICIPANTS
Total Participants: 240+
Number of participating organizations: 175+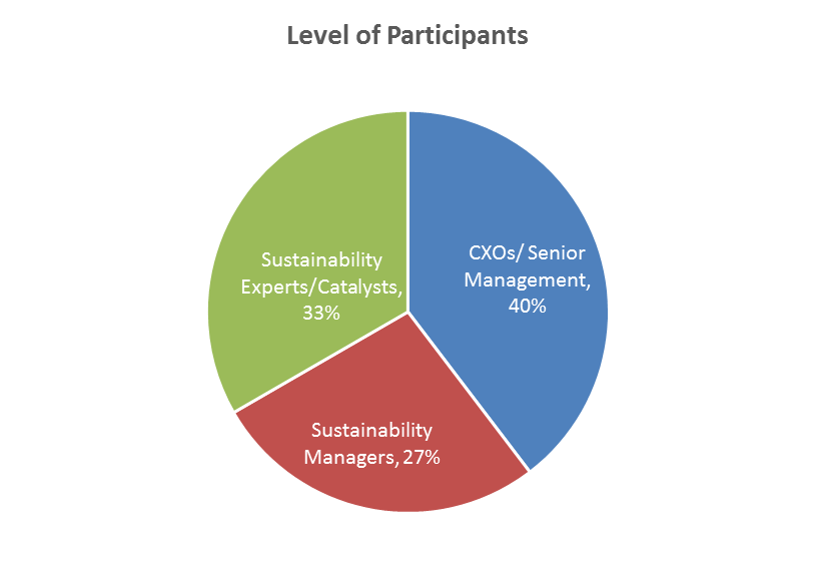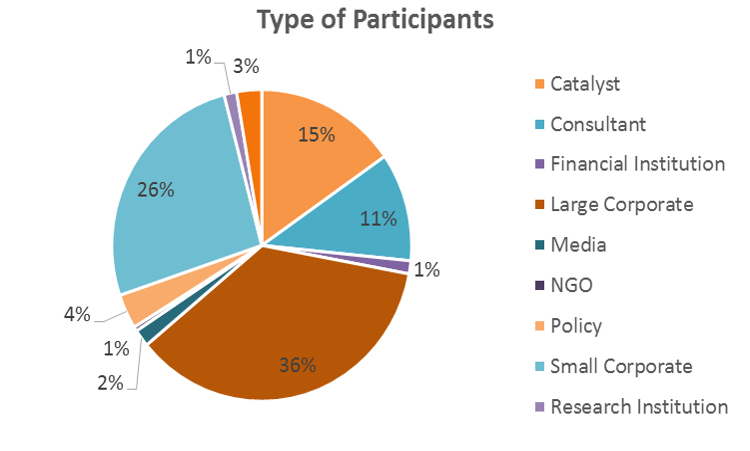 Report Releases at the Summit
Embodied Value of Water: An Approach to Uncover Product Portfolio Risk from Water

Shaping New Age Urban Systems: A Smart City Maturity Model for Energy, Connectivity & Climate Resilience

Snapshot of the Report Beyond Compliance: Resource Sustainability in Indian Businesses - Today and Tomorrow (Full report will be released in November 2014)

The First Annual ESG Scorecard of India Inc.
To request a copy of these reports, please write to mait@sustainabilityoutlook.in. All our market insight reports are also available at www.sustainabilityoutlook.in.