Parivartan Sustainability Innovation Network
The Parivartan Sustainability Innovation Network is an exclusively by- invite only network of sustainability leaders and innovators from the indian industry. The network engages sustainability leaders, thinkers and doers who have been at the forefront of creating change in their organizations and catalysing sustainability conversations in the industry for a) Generating Collaborative Intelligence on Resource Management Issues and b) Enabling ongoing Peer-to-peer Knowledge Exchange.
All networks members get access to regular meetings and market intelligence updates.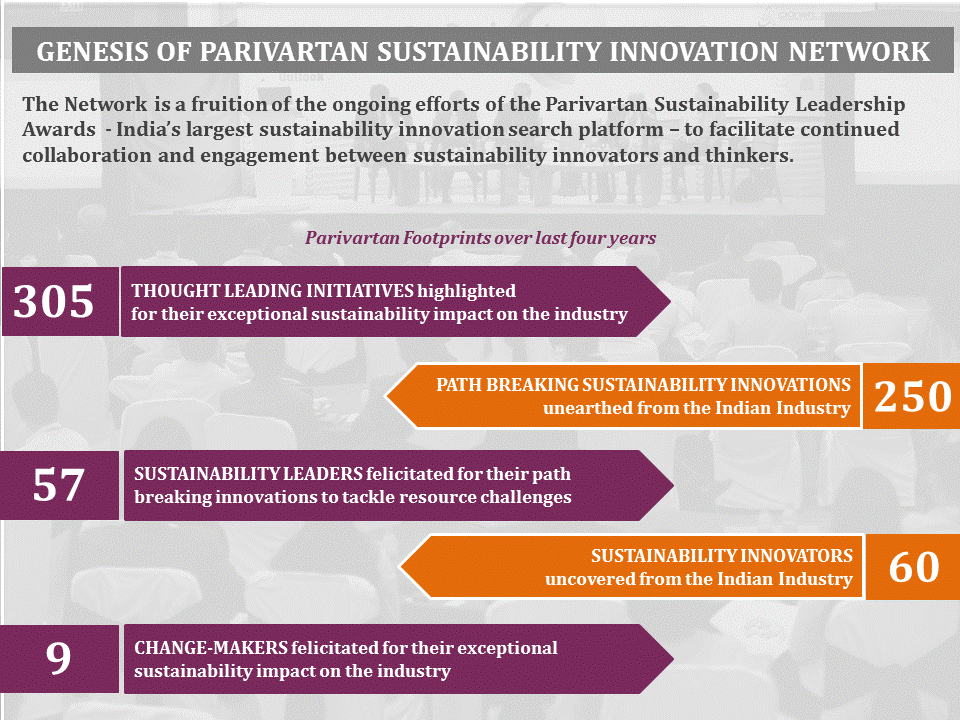 How to join the network?
Parivartan Sustainability Leadership Awards 2015 Winners and Finalists would get an opportunity to be a part of the Parivartan Innovation Network. To nominate your sustainability innovation, visit www.parivartanawards.in.
For more information on the network, please contact parivartanawards@sustainabilityoutlook.in