Views from the Boardroom on Pathways to 2040
To achieve a sustainable economy, the industrial manufacturing sector has its task cut out; they cannot do so in isolation. The key to unlocking India's tremendous potential will be innovation, creativity and collaboration.
Innovation and creativity are needed not just from the technological point of view, but also from the financing and consumer engagement perspectives in order to make those technologies a reality and improve uptake of sustainably produced goods.
Collaboration is needed between industries, governments, solution providers, suppliers as well as the local community in order to develop an economy that is sustainable and productive. It is necessary to bring together all the stakeholders to identify the best solutions to the resource challenge we are currently facing.
Keeping in mind that collaboration is the key to creating a sustainable economy in India by 2040, Sustainability Outlook presents CEO Speak- a collection of interviews of four industry leaders to bring forth the views of the various stakeholders in this space.
To highlight the perspectives of the manufacturing sector, we present interviews of the CEOs of Volkswagen and Dell- leaders in the automobile and Electronics sectors respectively. To present the point of view of solution providers who can deliver next-generation solutions for manufacturing industries to optimize resource efficiency, we showcase an interview with Infosys. And finally, to get a perspective of the financial sector, whose involvement will be essential for the transformation into a sustainable economy, we present the views of the banking sector with an interview from Yes Bank.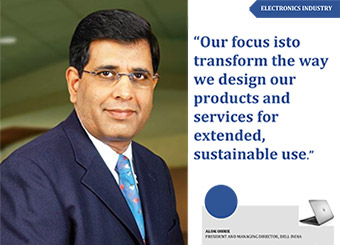 Download views of Alok Ohrie,
President and Managing Director, Dell India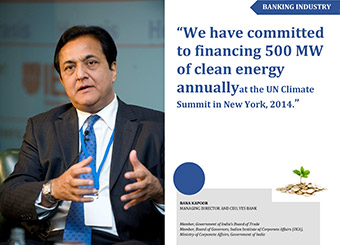 Download views of Rana Kapoor,
Managing Director and CEO, Yes Bank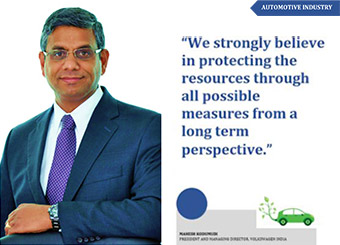 Download views of Mahesh Kodumudi,
President and Managing Director, Volkswagen India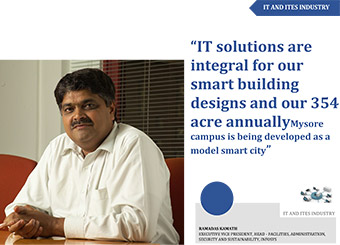 Download views of Ramadas Kamath,
Executive Vice President, Infosys
Download the Report on Pathways to 2040